Blackmagic Design Announces the New ATEM Mini Live Production Switcher
The ATEM Mini — which made its debut at the Blackmagic booth — is an easy-to-use live production switcher that makes it seamless to live stream to YouTube, professional presentations using Skype, or even Facebook Live, and Twitch.
"The new ATEM Mini is a perfect example of the spirit of Blackmagic Design," says Grant Petty, Blackmagic Design CEO, in a statement. "It looks like an easy to use low-cost live production switcher, however it has professional broadcast features hidden inside so customers won't be creatively limited and using their creativity they can use it the exact same way all as high-end switchers found in the broadcast television industry. What this means is even though it's low cost, there is no glass ceiling with ATEM Mini!"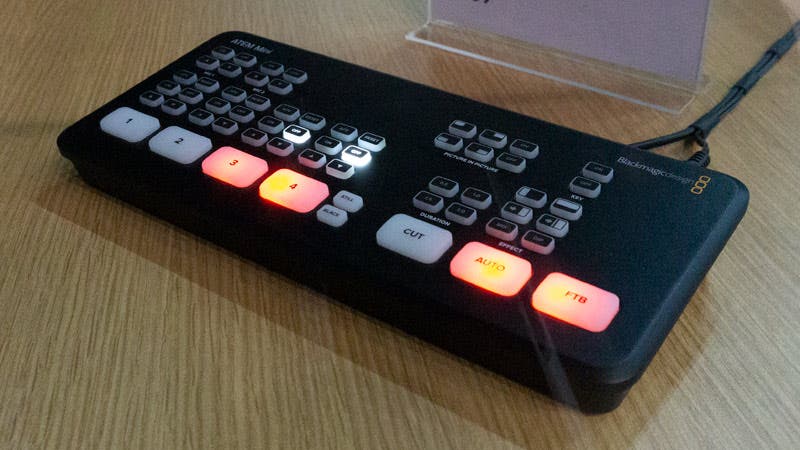 Key Features:


Streams to all media platforms including YouTube, Skype, Facebook Live, Twitch


Easy-to-use control panel


Includes up to 4 camera inputs


Converts and re-syncs all HDMI inputs


USB output as a webcam


HDMI program output for recorders/monitors


2 stereo audio inputs


Includes ATEM Software Control app


The ATEM Mini accepts four video camera inputs, and will even cross convert or upscale the sources should they be at different video standards. It also live streams using the USB output which presents the ATEM Mini as a webcam, and includes an HDMI out for monitoring and projecting. Also included are two stereo mic inputs for audio from interviews or presentations, and built-in DVE for picture-in-picture features.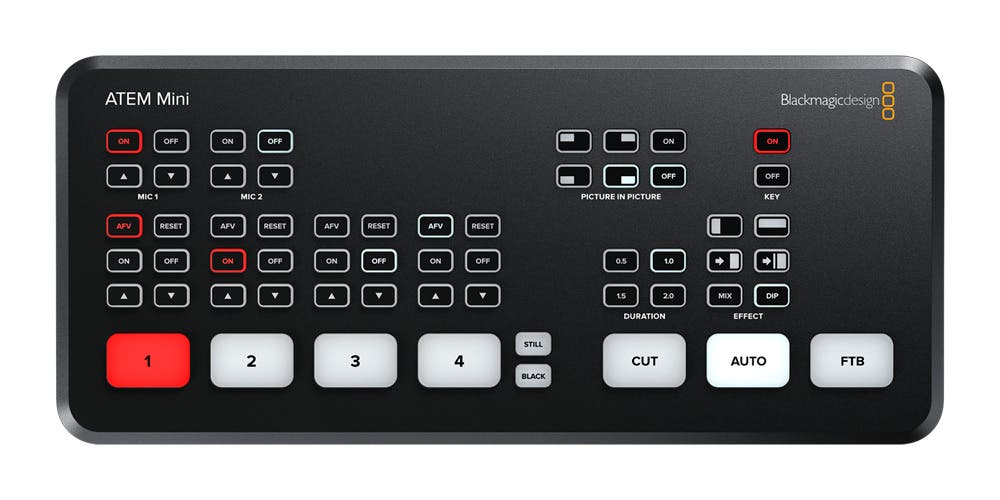 The unit's panel includes all of the must-have controls. Users can select sources, tweak the audio inputs, and choose from any of the included video cuts or transitions (such as dissolve, dip to color, DVE squeeze, and DVE push).
The added feature of the "media pool" serves as a frame store for up to 20 RGBA graphics, where users can add stills into the presentation, and capture stills from the video output. All of this can be controlled via the ATEM Software Control app, or using a Photoshop plugin for quicker on-air graphic changes. Using the app, users can also control HyperDeck devices via Ethernet.
The Blackmagic ATEM Mini will be available for $295.