DJI's New Mavic Mini Is a 249-Gram Ultralight Drone With a 30-Minute Flight Time, 2.7K Video & More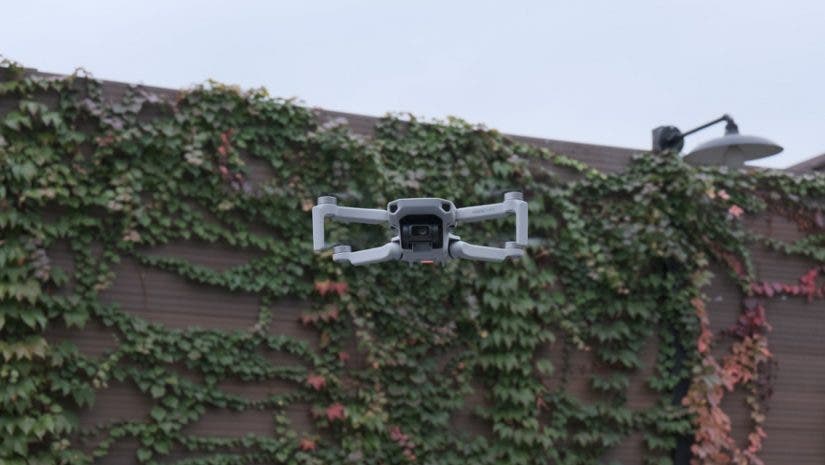 To help you reach new heights and in order to make your drone flying smaller, lighter, safer, and better, DJI has just unveiled its newest, and lightest unit yet. The DJI Mavic Mini, announced this morning, is the company's "Everyday FlyCam," and weighs in at just 249 grams to give you the compactness and flight power you need.
"This is a huge step forward for DJI, and for drones in general," Adam Lisberg, DJI's Corporate Communication Director, North America, tells Adorama. "We've taken all the features that you've seen in the Phantom family and in the Mavic family… and put them into our  smallest Mavic ever."
The company presented the drone earlier this week at a media event in Brooklyn, New York, and showcased its most notable feature: the incredible light weight. The Mavic Mini's takeoff weight of 249 grams (roughly the weight of five golf balls) puts it in the lowest and safest weight class of drones, which means it's exempt from certain regulations in many countries. In the United States and Canada, the company notes, that means users do not have to register their Mavic Mini drone with the government. Of course, regular flight regulations and safety rules always apply. 
Key Features:


1/2.3″ CMOS sensor


12MP resolution photo


2.7K max video resolution


3-axis gimbal


Weighs 249g (smaller than Mavic Air when folded)


360-degree propeller guard


Low noise propeller


30-minute flight time


Downward sensing for stable hovering


Intelligent modes: QuickShots, CineSmooth Mode, RTH, Water detection, Interval


Light, foldable remote controller


USB port for attaching devices


To keep the drone safety at the forefront, DJI has also added a 360-degree propeller guard that keeps the drone's propellers protected. Plus, with the added downward vision sensing built-in, the drone is able to hover on its own, whether you're flying indoors or out.
When it comes to content creation, the Mavic Mini's stabilized gimbal camera can create 12MP stills and 2.7K Quad HD videos. You can power the entire unit using the dedicated remote controller that will let you view a live video feed for up to a 4km flight.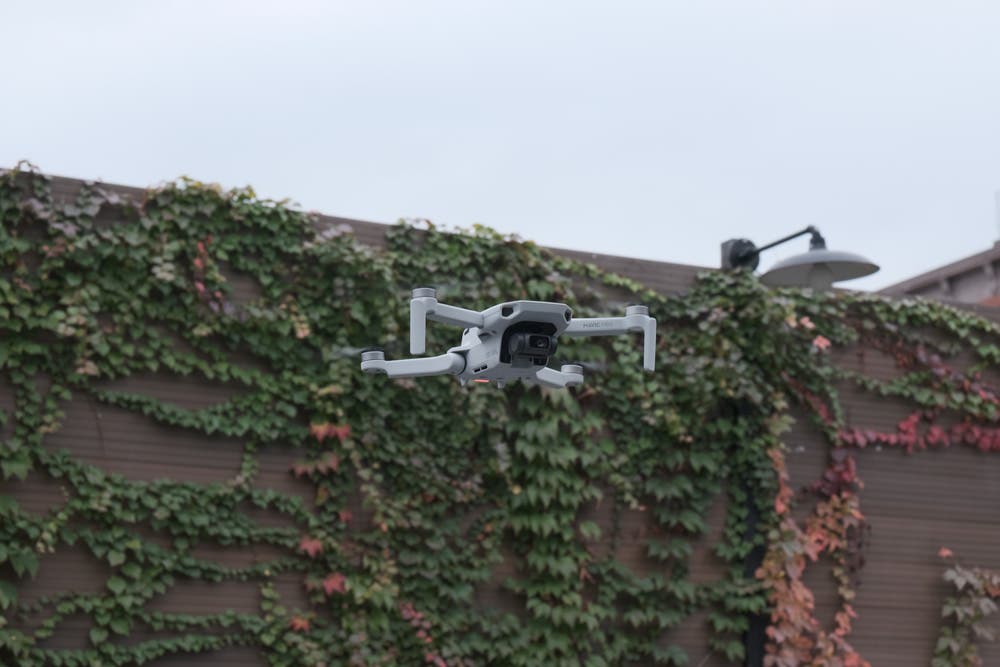 The Mavic Mini's flight time — up to 30 minutes on a fully-charged battery — means it can stay in-flight longer than many other lightweight drones, so you can create for extended periods of time.
To help with creating your images, DJI has also simplified recording and editing with the addition of QuickShots and CineSmooth mode, and by using the DJI Fly app, users can also take advantage of SkyPanel to share their aerial work and learn more about the popular flight locations in the area.