The Best AV Streaming Mixers & Video Encoders for a Multi-Camera Live Stream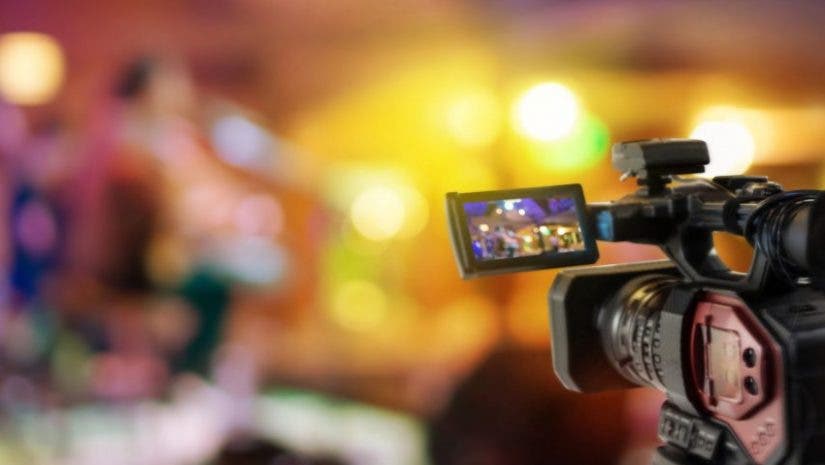 Streaming live and on-demand content has become the norm with the advent of services like Facebook Live, YouTube Live, Periscope, Twitch, and even podcasting. Countless content creators and brands have used these live streaming services to broadcast events to their audiences in real-time.
In this digital age, people prefer to consume visual content. Moreover, faster Internet speeds and mobile devices have made it easier for users to scroll through their newsfeeds to watch videos.
Whether you're a videographer, content creator, or broadcast professional, it pays to connect with your audience via real-time online streaming.
Advantages of Live Streaming Content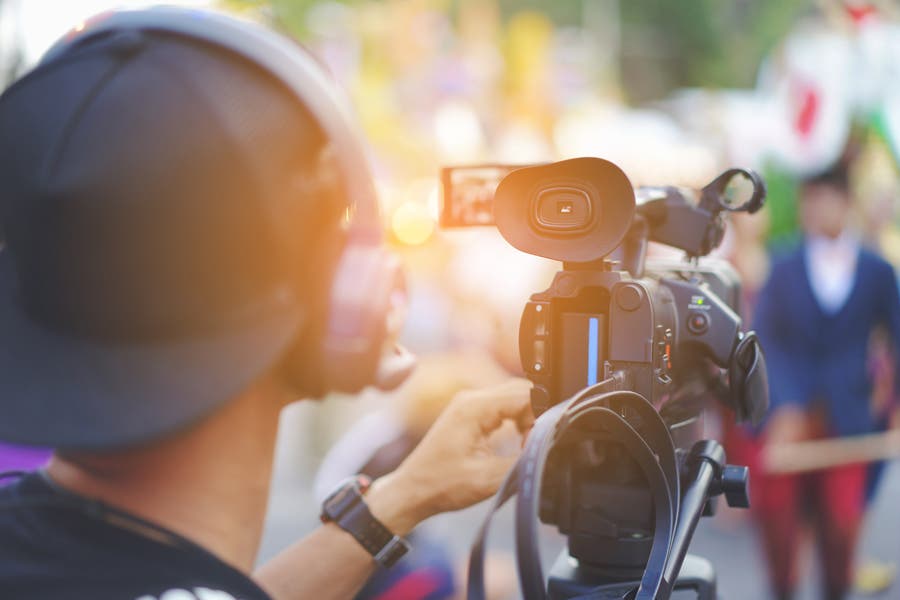 Wider Audience Potential
Events are limited to their location and size. Live streaming, on the other hand, makes your content more accessible to people unable to attend your event. Through live streaming, you can reach anyone in the world and provide real-time coverage.
Reach Targeted Niches 
When you live stream to your customers, they're consuming the content on your time. This means that you're only engaging with highly targeted niches who know and care about your brand. In return, they're more likely to convert and follow through with a purchase.
Real-time Engagement
Live streaming paves the way to real-time engagement and direct interaction with users. More than just listening, viewers can participate in the event through live Q&As and interactive venue tours.
Repurpose Your Content
Making a live video takes less time to produce than other forms of content, like a blog post or a vlog. All you have to do is sit down with a video cam and press record. And you can even repurpose the finished product, whether its a published transcript on your blog or an infographic. Reuse your content and broaden your message further.
The Best AV Streaming Mixers & Video Encoders for Live Streaming
For streaming events in larger venues, you'll need more pieces of video production equipment to help you consolidate audio and video signals for online broadcasting. A multiple camera set-up, in particular, allows you to capture videos from different angles and create more engaging content.
Depending on the cameras you use, you'll need a reliable video encoder or AV streaming mixer to encode your video and data into streamable content. Browse our list to find the right one for your multi-cam setup.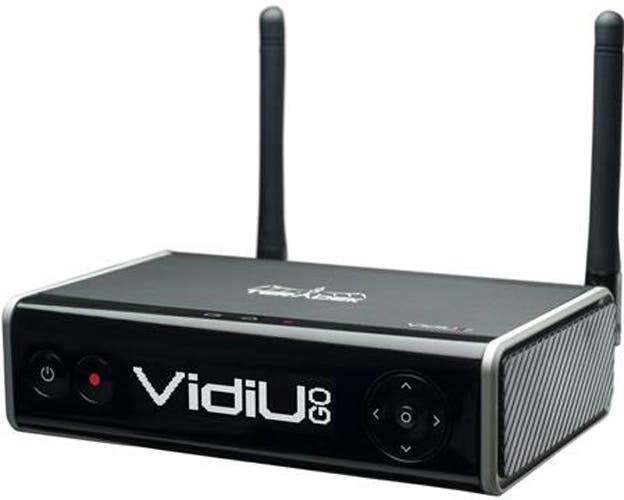 The Teradek VidiU Go provides a solution to one of the biggest challenges to delivering a high-quality stream through network bonding. Its network bonding feature combines all the internet sources into a single, robust connection so that you can stream reliably. On top of being a bonding encoder, the VidiU Go also offers next-gen video compression to improve video quality or save 50% of the required bandwidth of AVC video streams.
Key specifications: 


Dual Video Inputs


Instant Live Streaming


HEVC Compression


Stream Over Bonded Networks


Stream to Multiple Destinations


Remote Configuration


Stream on the Cutting Edge


Teradek VidiU Pro ($739) 

Buy Now
If you're seeking a more practical alternative to the VidiU Go, you won't go wrong with the VidiU Pro. Just like its larger counterpart, it makes sure that you deliver your live stream through its ShareLink™ technology. It combines bandwidth from Ethernet, Wi-Fi, and several iPhone LTE connections so that you can achieve maximum bandwidth and ultimate reliability. Moreover, the encoder allows you to publish your stream on up to five destinations at one time.
Key specifications: 


ShareLink™ technology


HDMI video input


Compatible with virtually every streaming platform


Accepts any HDMI camera source


Bluetooth configurable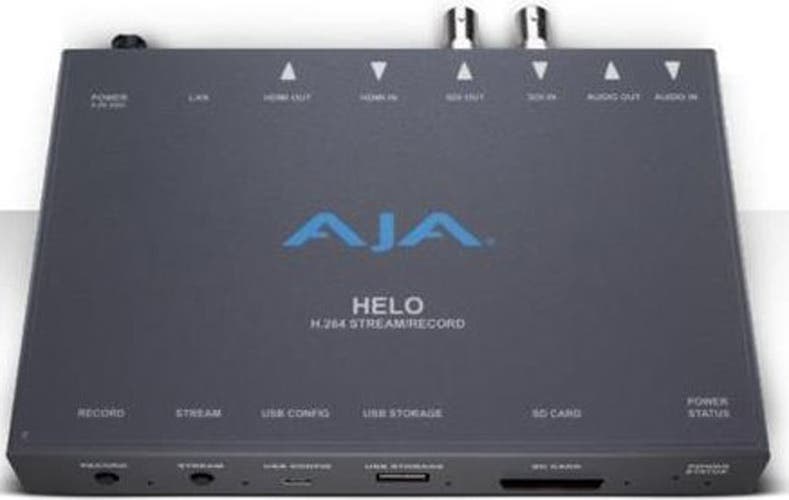 Stream hours of content successfully to different social media platforms and record them for archival purposes using the AJA HELO. This encoder has the power to simultaneously stream out to your Content Delivery Network (CDN) while encoding and recording H.264 files. Designed with the busy professional in mind, you can take the small and robust AJA HELO wherever you go.
Key specifications:


HD-SDI and HDMI source inputs in a single device


Encodes up to 1080p 60 in H.264


Delivers 3G-SDI and HDMI video inputs and outputs


Small form factor



True to its name, the Hikvision 4-Channel Video Encoder is equipped with four channels that support dual or single-stream video encoding, as well as multiple dedicated 3.5mm audio in/out ports and enabled full PTZ camera control. It is powerful enough to handle real-time H.264, MPEG-4, MPEG-2, and MJPEG compression for files with resolutions up to WD1/960H.
Key specifications: 


Supports H.264/MPEG4/MPEG2/MJPEG encoding standards


Connectable with network HDD in NAS, IPSAN mode


Multiple PTZ protocols


Encodes videos up to WD1 resolution


One independent PoE network interface for DS-6704HWI models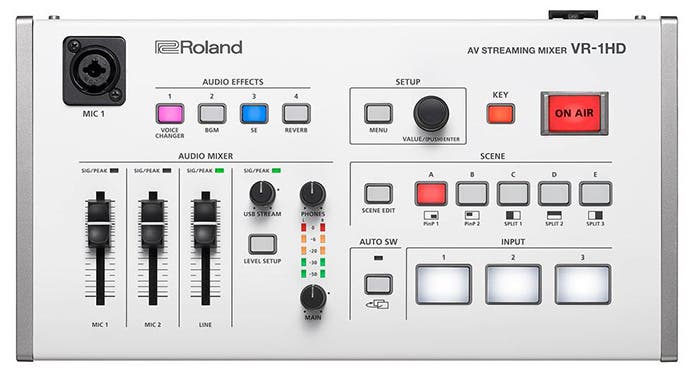 Whether you're a Twitch gamer, live presenter, podcaster, or veteran YouTuber, the Roland VR-1HD AV Streaming Mixer will allow you to seamlessly broadcast dynamic multi-camera live streams. This complete plug-and-play broadcast studio is simplified for easy production and operation.
Users can connect, switch, and stream various sources, including live presentations, cameras, as well as smartphones and tablets. Each of the Roland VR-1HD's three HDMI inputs accept various computer-based and HD video resolutions, and Auto Switching modes help to direct the stream, switching cameras based on who is speaking into their microphones. The incoming audio can be blended with two studio-quality XLR microphone inputs as well as the dedicated line input. The result is superb visual and sound quality that surpasses live streams from smartphones and static webcams.
Key specifications:


Multi-format supported input connectors (video input 1-3 connectors: HDMI type A x 3)


Three Auto Switching modes for seamless camera switching


Guaranteed balanced sound with the Auto Mixing function


Can be hooked to a computer via USB 3.0; content can be streamed to your preferred platform